Back
ZEISS
We live in an era in which we see things differently than 20 years ago. Literally. Back then, there were no smart phones, we had never even heard of social media and young children played outside much more than they do now.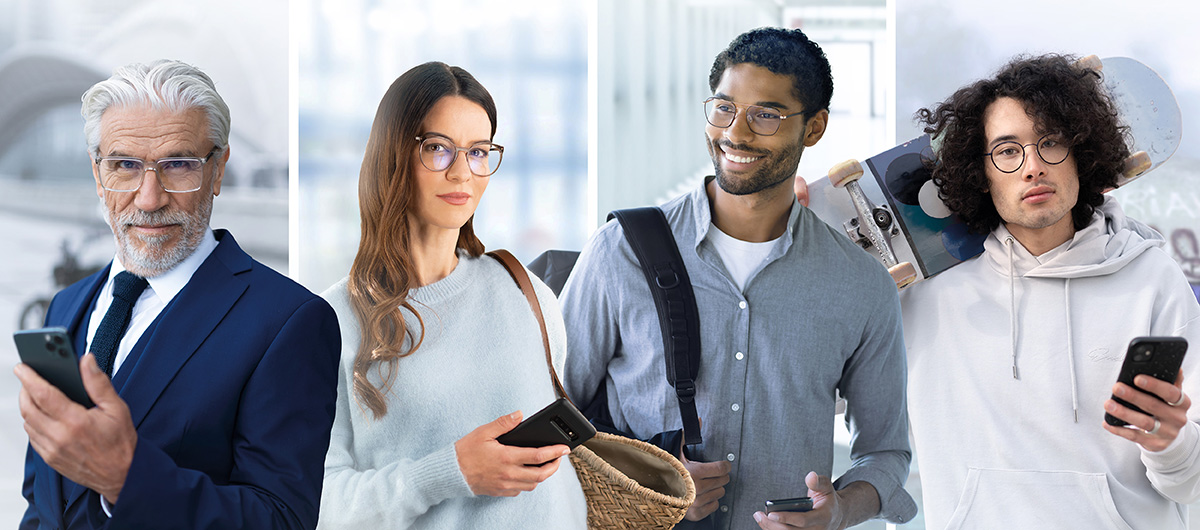 Nowadays, most people have a smart phone. But instead of putting your phone to your ear, we are mostly staring at it: apps, e-mails and games keep us glued to the screen. Smart phones control our lives and as a result of that we use our eyes differently. Instead of looking mostly in the distance, the things we look at are up close and below us. And this goes for people of all ages, not just young people.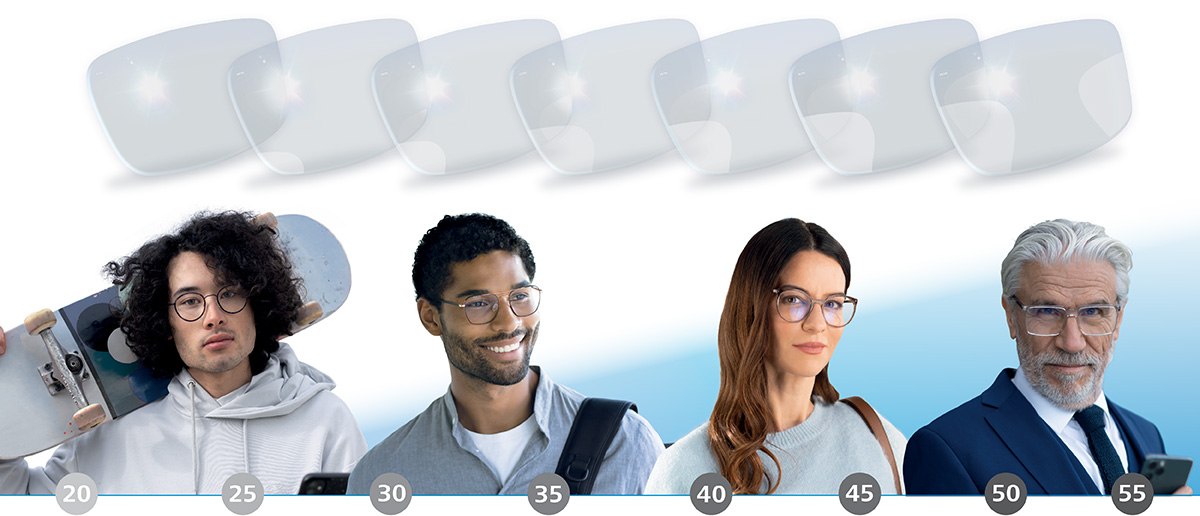 Lens manufacturer ZEISS is responding to this phenomenon with a ZEISS Smartlife lens portfolio that grows with you. The principle is always the same: glasses are adapted to modern viewing behavior in which screens play a mayor role.
 At the same time, age differences place additional demands on lenses. For example, in later life, we lose the ability to see clearly up-close making reading glasses a necessity for most people. But even when we are young, our heavily strained eyes could use a little extra support.
ZEISS ensures that there is a special ZEISS Smartlife lens for every age. Your optician can adjust your Smartlife lens to your age, making sure you have sharp and relaxed vision for a lifetime.
Research shows that spectacle wearers of all ages are happy and satisfied with these new lenses from ZEISS. So whatever age you are at the moment, you can always start with Smartlife lenses.