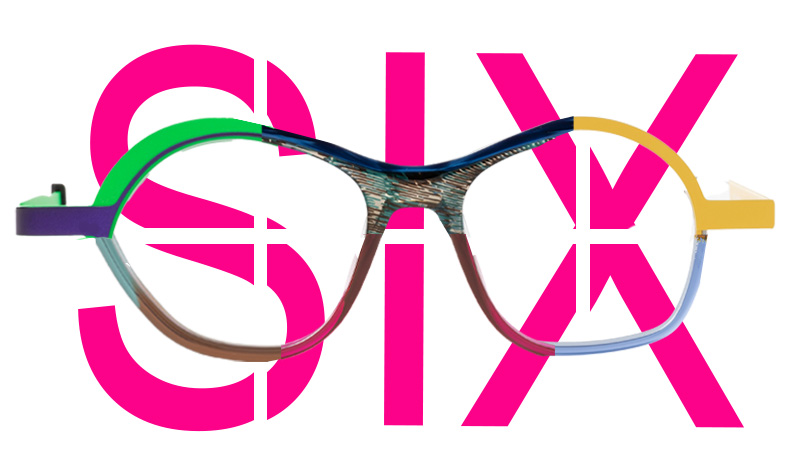 Do you dare to wear some color on your face? If so, this blog is for you. We selected six of the most colorful frames from our showroom to inspire you. And if you think color is not your cup of tea, have a look anyway because you might be surprised...
The next six frames are presented to you in random order, because we basically love them all the same. Here we go.
AM Eyewear
We start off not too bold. Just to get you into the mood. This frame from AM Eyewear has a classic Havana brown upperpart, with some light blue, almost lilac action on the lower part. The subtle metal temples tone this frame down somewhat, making it perfect glasses to start with when you want to introduce some color to your face.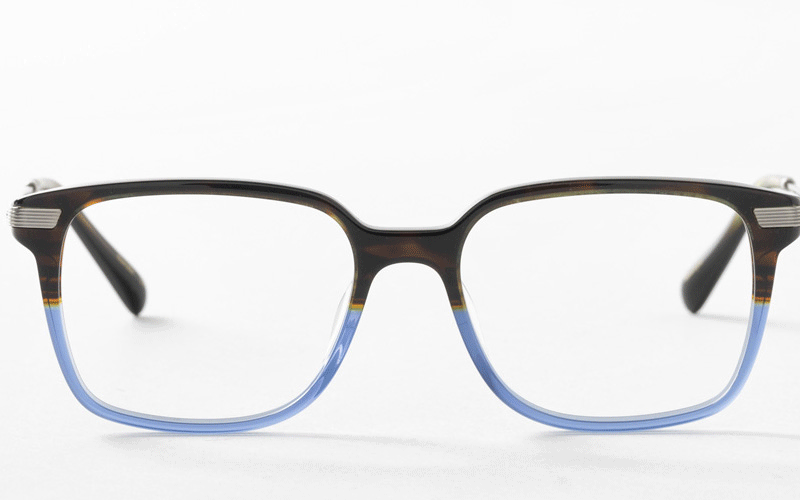 Elle Eyewear
Slightly transparent raspberry red with a hint of fuchsia. On paper, this might sound somewhat extreme. But these Elle Eyewear acetate glasses have a nice feminine shape and are actually not too bold. The little textured details on the rims and temples give this frame a little extra.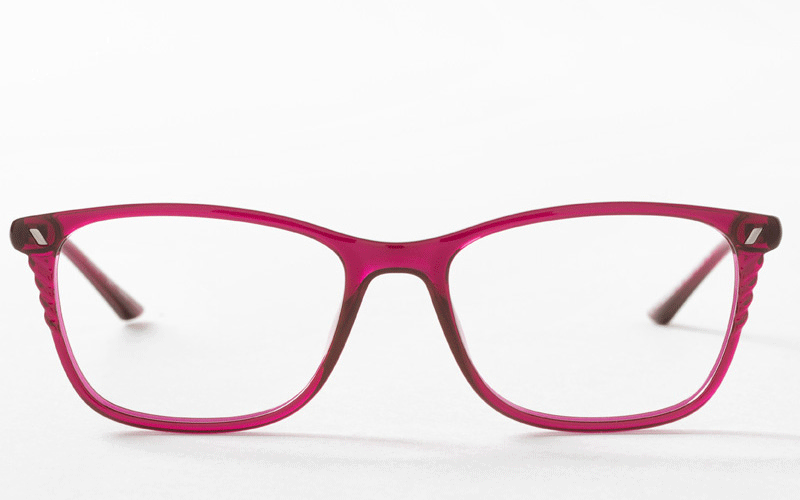 Anne & Valentin
French eyewear brand Anne & Valentin is known for its love of color and graphics. Sometimes very bold, other times more toned down. Like these round yellow glasses. Unmistakably yellow and round, but the color is soft, and the frame is quite delicate. This way, you can wear color without the color wearing you.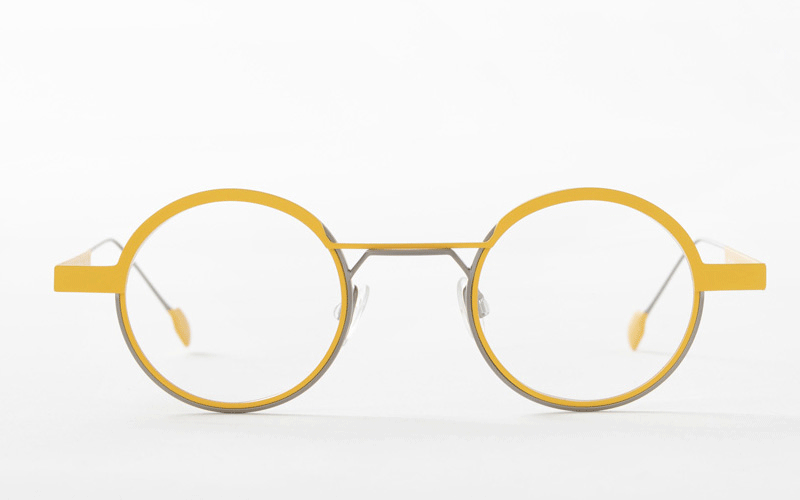 Etnia Barcelona
Moving on to some bolder frames. Etnia Barcelona's collections are as colorful and diverse as the city of Barcelona itself. Bright blue clear acetate combined with a stripy pattern on the rims, this frame is probably not for everyone. But if it's a match, it's going to be a good one.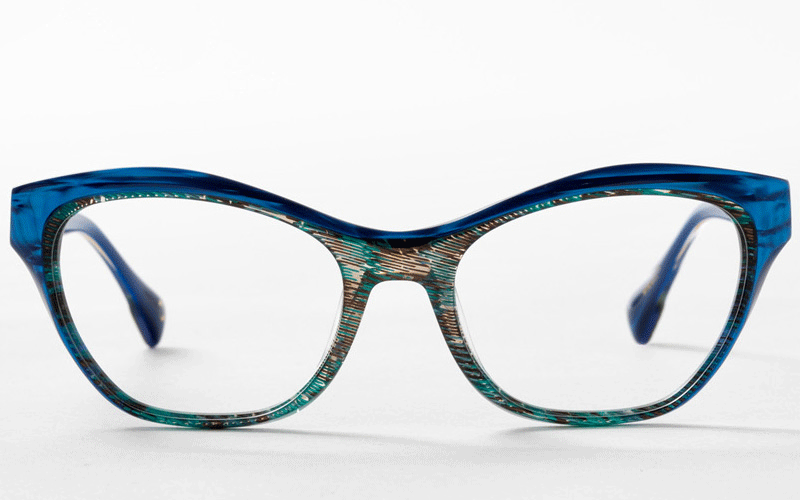 Res/Rei
When wearing glasses in just one color isn't enough for you, Res/Rei comes to the rescue. Light brown, purple and a touch of soft green in this frame from their Diamonds collection. This Italian eyewear company produces its own acetate colors and patterns and they are not afraid to make surprising combinations.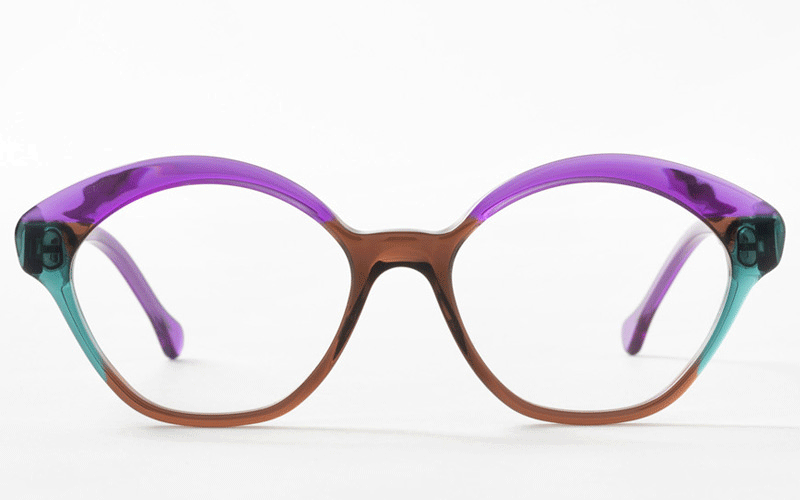 Theo
We close the list with Belgian brand Theo. Theo is known for doing everything a little bit different, making it easier for you to stand out in a crowd. Bold use of materials, interesting details and unusual shapes, and of course strong colors. This bright green with purple metal frame says it all, we think.