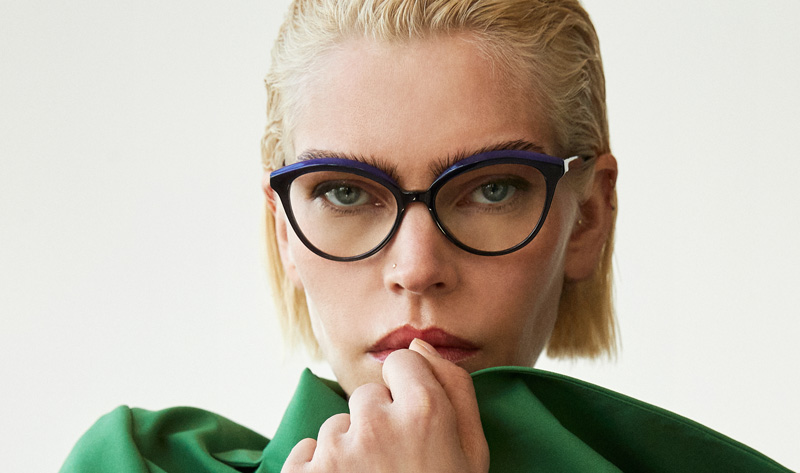 Bold and colorful acetate frames are not for everyone, but if they are your cup of tea you really have to take a look at the frames Danish eyewear brand Ørgreen Optics recently added to their collection of optical glasses...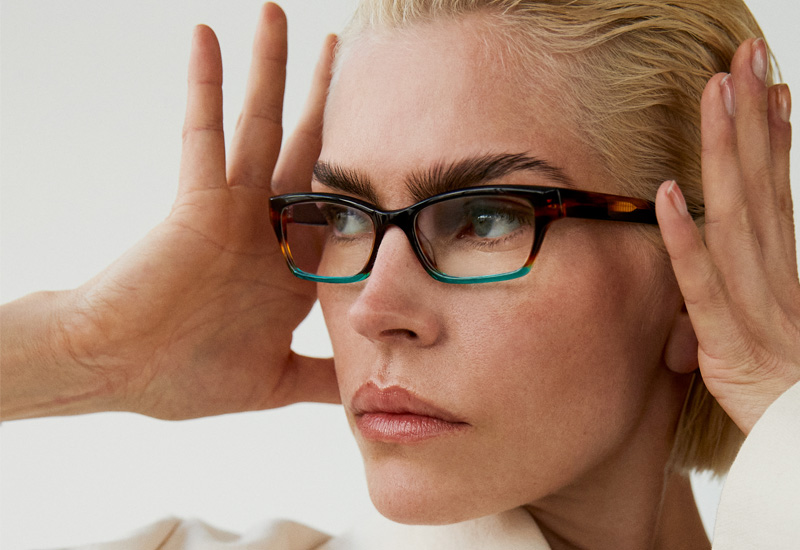 Color has always been an important part of the identity of Ørgreen Optics. They develop all their colors in-house – since 1997 they have used over 400 hues for their different collections – and they are constantly trying to find the most interesting and surprising color combinations. At first mostly for their titanium frames, but now they are experimenting more and more with acetate. And with succes.
To their already wide collection of acetate optical frames, Ørgreen Optics just added another five designs that come in six different colors each. With names like Peaches, Jelly, Candy Cane, Matador, and Goldbear, they hope to make these frames even more attractive. Understandably, because who doesn't like candy?!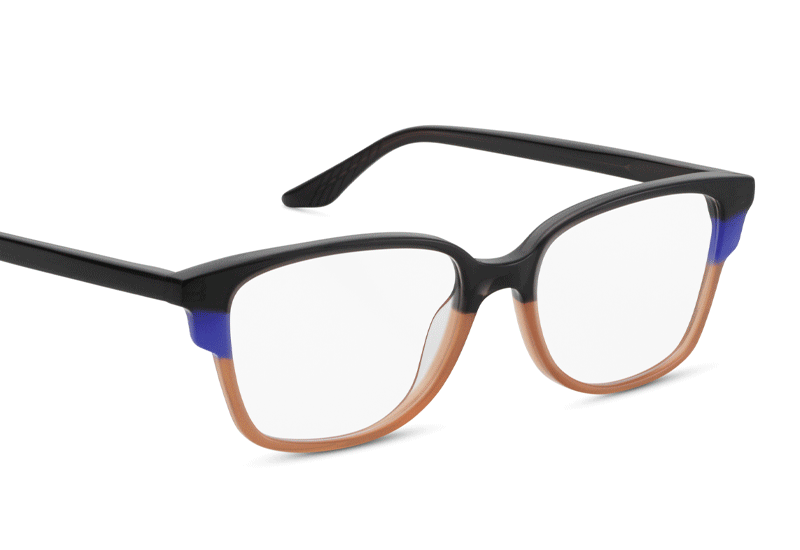 model: Candy Cane
The frames cater to wide and smaller faces and are for both men and women. Models Candy Cane and Peaches capture the soul of this small collection of candy-inspired frames best, we think. Candy Cane is a rectangular frame that comes in triple color combinations like pink/red/gray or caramel/almost black/violet. Peaches is a modern take on a cat-eye shape and is for instance available in brown with ocean blue or soft pink with a black and white pattern.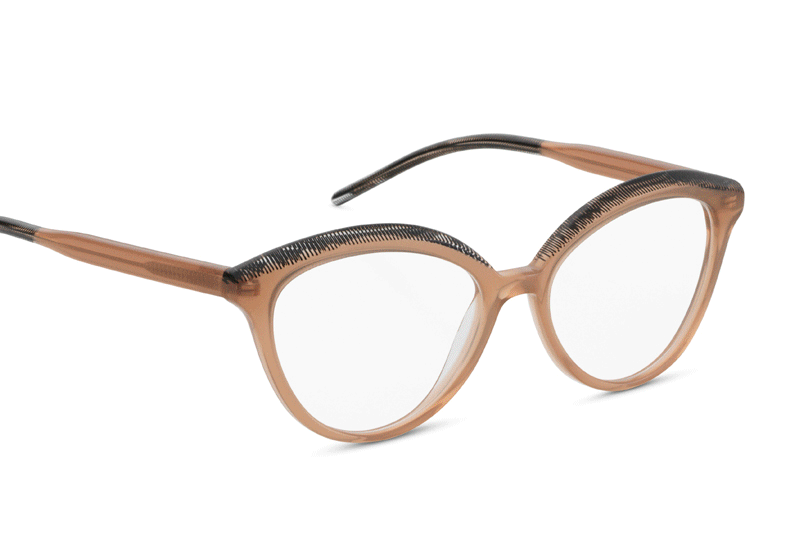 model: Peaches