actueel
RĒVO is helping children learn how to surf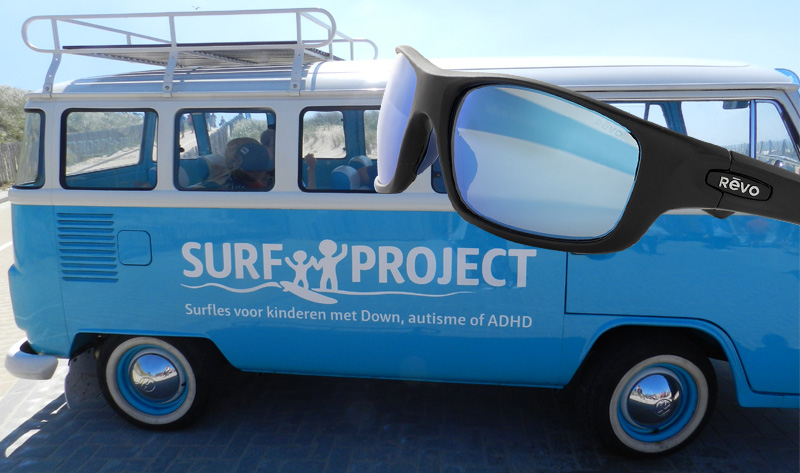 Going surfing on a doctor's order. How cool is that? It may sound a bit strange, but surfing is actually very helpful in improving the quality of life of children with Down Syndrome, ADHD, and forms of autism...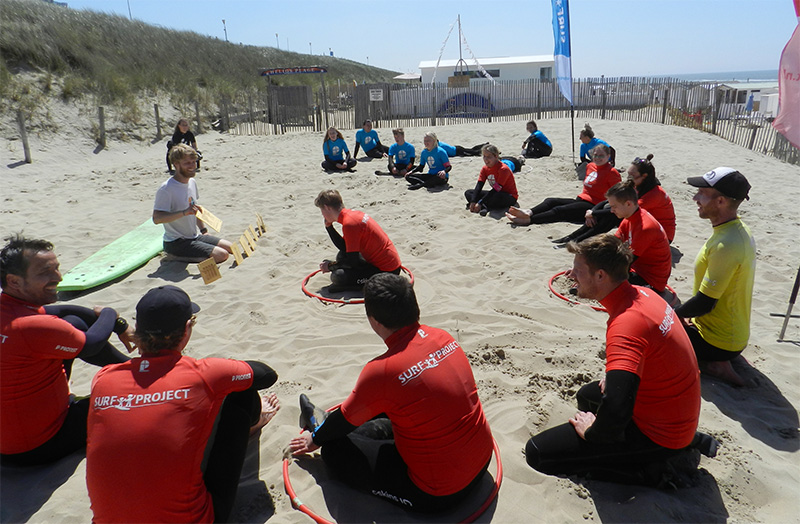 That is why in 2014 the Surf Project was founded. All over the coast of The Netherlands, surf lessons are given to children with Down, autism, and ADHD. The sea has the power to make you forget about any problems you may experience in everyday life. Learning how to surf helps you gain confidence. Confidence that not only shows when in the water, but also in other situations. Because the biggest lesson in learning how to surf lies in overcoming obstacles. And that can be extra difficult when you are dealing with physical and cognitive challenges daily. But once you've learned how to ride a wave, you built up the confidence to also try and learn other new things!

The Surf Project works with psychologists and psychiatrists who monitor progression with the children and research the benefits of surfing therapy. With the research, they hope to contribute to making surfing a standard form of therapy for children who need it. The actual surf lessons are given by a large group of dedicated volunteers. To continue the work they do, the Surf Project needs sponsors.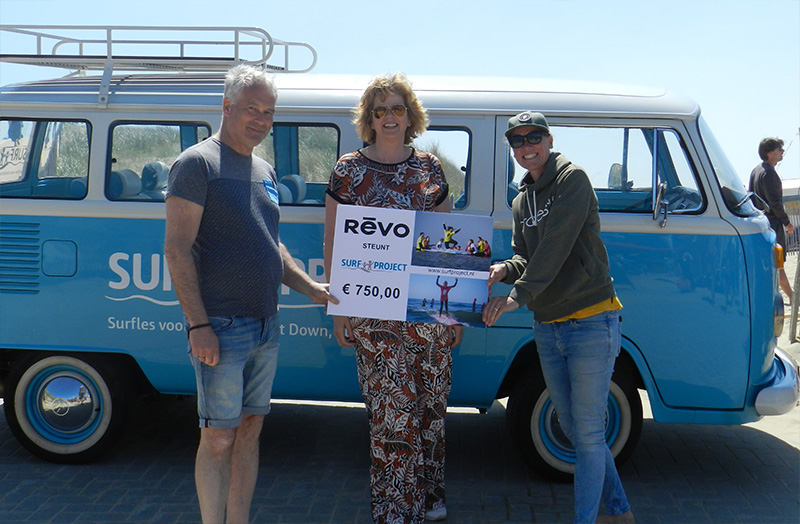 And that is where RĒVO comes in. RĒVO has always had a strong connection to water sports. Their blue water lens is a classic and it is perfect for the bright conditions on the water. With every pair of RĒVO sunglasses, the company is donating to the Surf Project. Last weekend in Zandvoort, they were able to donate another check to this much-needed initiative so children who need it most can keep on riding those waves!
Interested in a pair of RĒVO sunglasses?
Visit our showroom and have a look at the newest collection.