Buy Serengeti sunglasses now and have a chance to win this cool Commuting Bike
No other sunglasses assure you of such a nice and relaxed vision as the real Serengeti sunglasses do...

We can tell you all about the unique lens technology that provides that great viewing experience here, but you better to go to an optician who sells Serengeti sunglasses. They will love to tell you everything and, even better, you can test it yourself. Put on some Serengeti sunglasses and walk outside for a second. Whether the sun is shining or not, Serengeti sunglasses are always a treat for your eyes.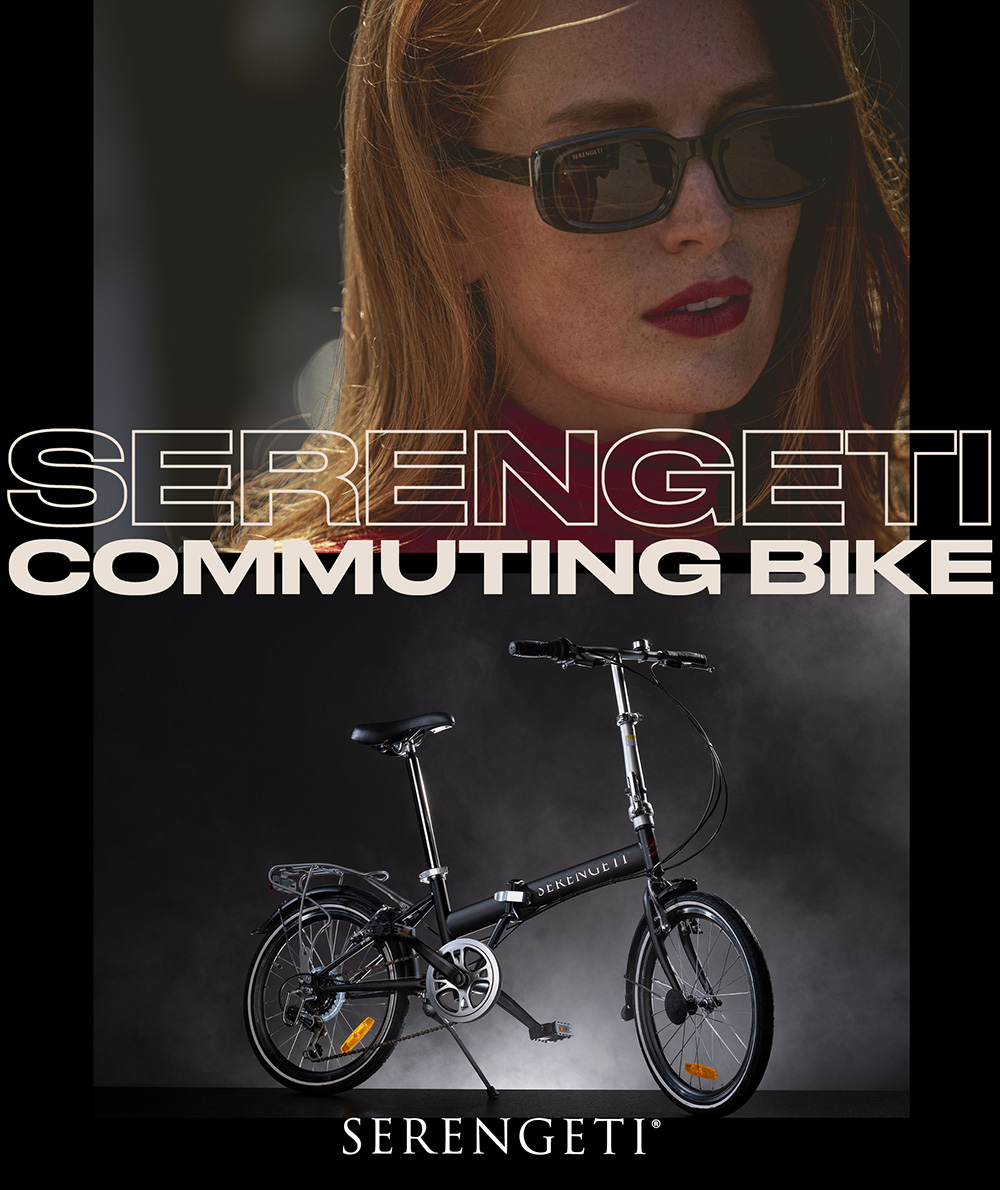 This summer Serengeti, in collaboration with selected opticians, also has a very nice promotion.

Anyone who buys Serengeti sunglasses now has a chance to win this original Commuting Bike.

The bicycle can be admired at the participating stores and is, just like the Serengeti sunglasses, a marvel of technology. It has no less than six gears, can be folded quickly and conveniently and easily taken anywhere.

So don't wait any longer and treat yourself and your eyes with these fantastic Serengeti sunglasses!

Find a participating selling point in the Netherlands