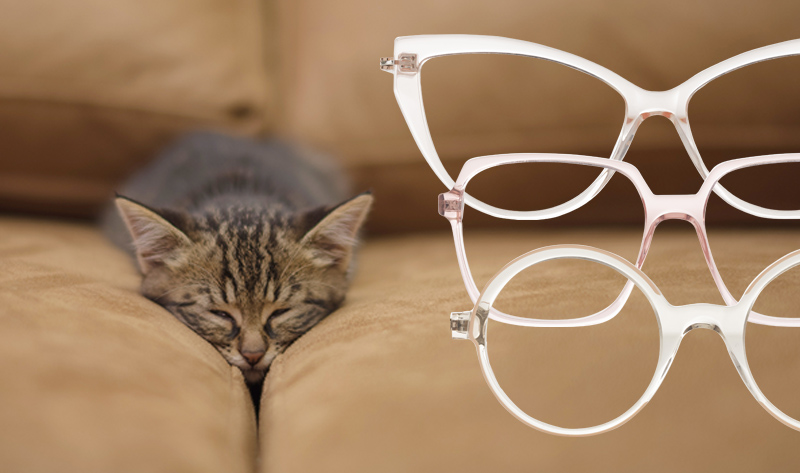 Staying home is pretty boring but I will help you to make the best of it. I bet a cosy outfit wil ease the pain a bit. With this look you make a party of every Zoom meeting!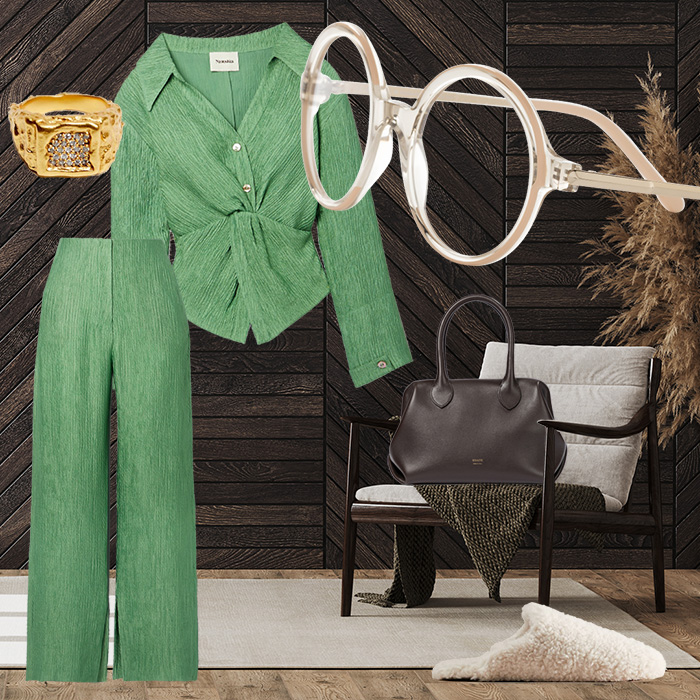 Tip of Pip : Leave you high heels and other uncomfortable shoe stuff in your closet and choose a pair of soft teddy slippers. 

-  Pleated top Nanushka  € 445
-  Pleated trousers  Nanushka  € 495
-  Teddy slippers  Zara Home  € 29.99
-  Leather handbag  Khaite  € 2997.95
-  Ring with embossed texture Mango  € 29.99
-  Transparent round glasses  RES/REI   € 429
  
PRODUCTIE EN STYLING PIP PETERS
And as you don't see your shoes but definitely your glasses in a Zoom meeting it is maybe not a bad idea to invest in a new pair. For your inspiration 3 styles in transparent acetate. A square one, a round one and an elegant cat-eye. Ladies, make your choice!