(zonne)brillen
Balmain's boy wonder Olivier Rousteing gives us a new Wonder Boy
A few weeks ago during Paris Fashion Week, Paris was even more about fashion than normal. Among the designers showing their new collections was Olivier Rousteing for Balmain. He gave us clothes, but also a sneak preview of some new Balmain eyewear....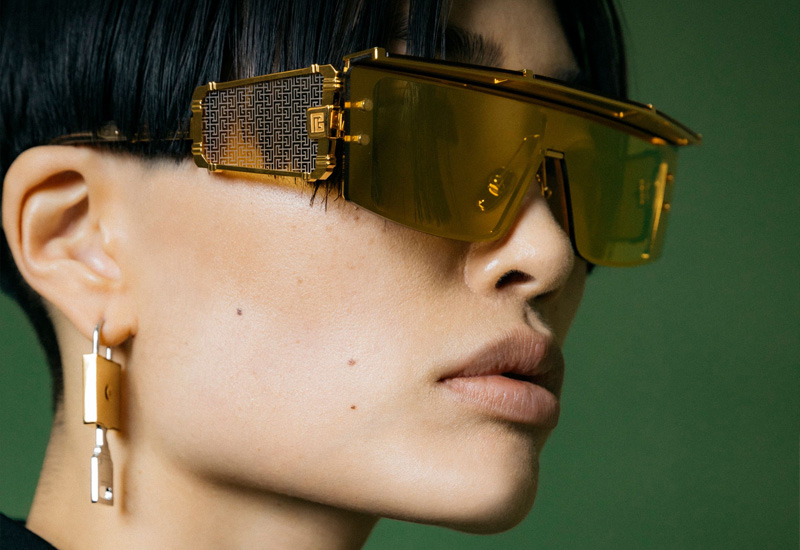 Wonder Boy III in Gold
It's worthwhile to keep a close eye on the shows during Paris Fashion Week if you like to stay updated on what is happening in the world of fashion, but also in the world of eyewear. Often, designers take the opportunity of showing their new fashion collections to also show the world what they have in store for us regarding eyewear. Take the Balmain show. To finish of the looks of some of the models, Rousteing gave them the newest edition of probably his most famous pair of sunglasses to wear, namely the Wonder Boy III. 
Following two earlier Wonder Boy editions, this third version of the iconic shield frames is of course also made in the typical Balmain color combination of black and gold. A small visor made from titanium sticks out giving this frame a very powerful silhouette. The shields on the temples are covered in the historic Balmain labyrinth motif. Unmistakably a Wonder Boy.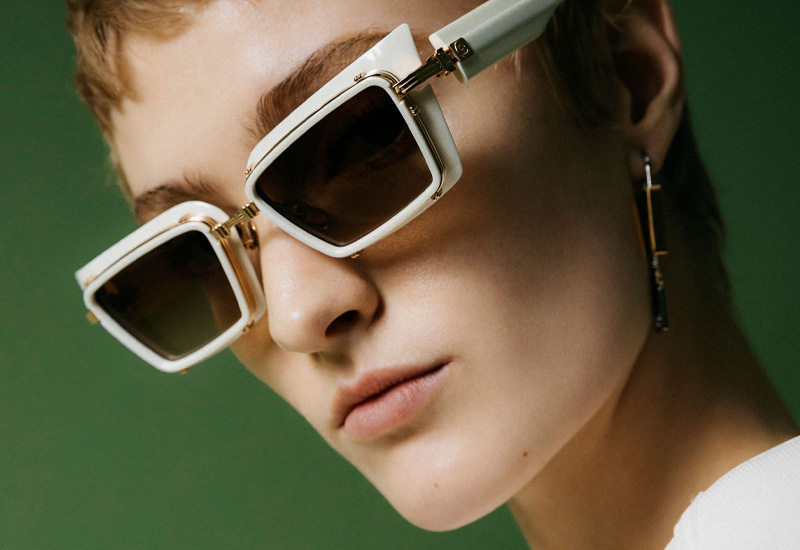 Admirable in Bone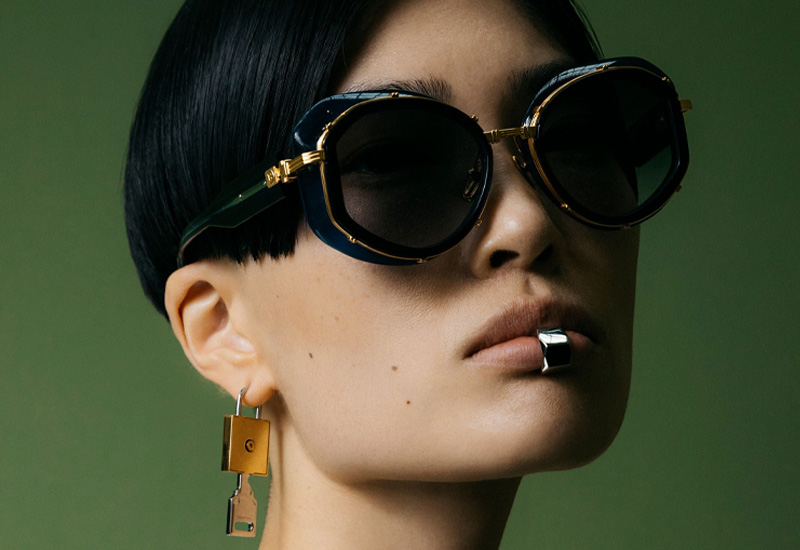 Brigitte in Dark Blue
Besides this iconic pair of sunglasses, a sneak preview of the new Balmain eyewear collection shows some beautiful rounded frames in black, blue and brown and a rectangular one in a soft off-white. Of course, all frames have the complex detailing in gold and metal that is so typical for Balmain.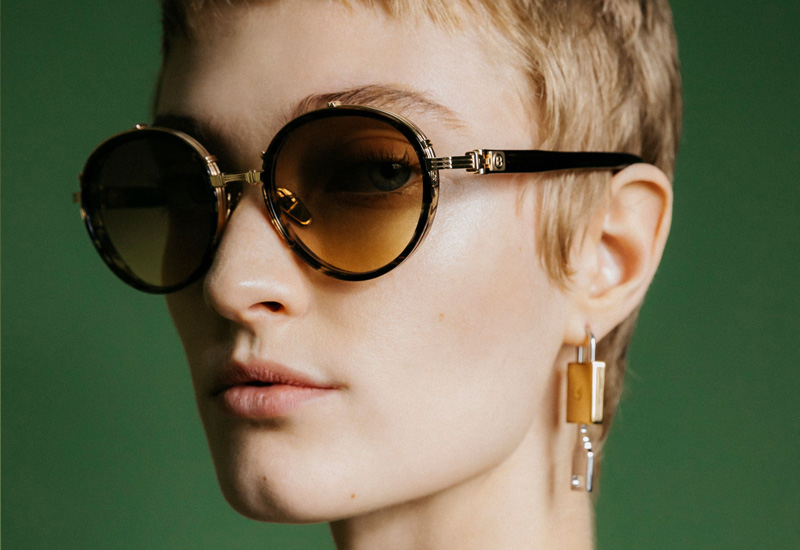 Croissy in Dark Brown
You can watch the Balmain fashion show below to see the Wonder Boy III in action and if you're interested in more Balmain eyewear, there is as always a whole showroom for you to check out.